Daft
Basecamp
Wilderness Glamping
#authentic #outdoorexperience
Authentic overnight stay
in the middle of nature
Every year from the end of April to the end of September, we set up a base camp in the wild nature around Daft Hotel.
Daft Basecamp stands for an authentic outdoor experience with 12 tipi tents, fully equipped as a hotel room!
In the middle of untouched nature and deliberately small-scale, so you're not bothered by peeping neighbors 😉.
Wake up to the rhythm of nature, discover the beautiful Ardennes or dream away during an afternoon nap on our natural beach by the river Daft Plage. In the evening you can use the BBQ and enjoy a nice drink while the wood crackles in the campfire.
Unwind fully, close to nature!
Campez
Comme Beyoncé
Experience a complete outdoor experience in our 20 m² tipis including:
Breakfast

Tent
4 rattan beds with comfi mattresses and soft sheets / extra warm blankets for those who get cold / 4 bath towels / electricity and WiFi / lighting and decoration in bohemian style

Services
shared sanitary facilities (indoor) / shared outdoor cooking space and refrigerator (covered) / drinks available at the honesty bar / campfire / private wellness session in the hotel
And if you – oops – brought your pumps instead of your hiking shoes, no stress, we won't judge!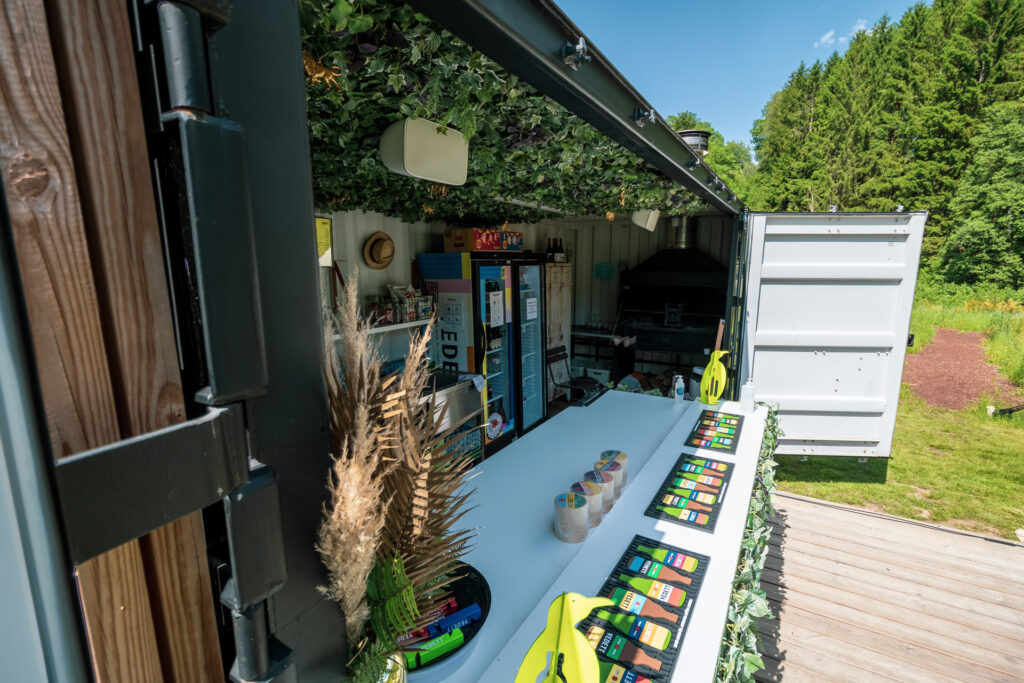 Outdoor
Cooking
A place to gather and cook together.
Complete your outdoor experience and use our covered outdoor kitchen fully equipped with BBQ, pots, pans, plates and cutlery!
Baking your own old-fashioned bread on the fire, simmering stews or grilling veggies & meat on the BBQ… every week we provide delicacies to prepare on and around the fire.
The cherry on top?
Glamping Zen
Do you want more luxury?
Enjoy our Glamping Zen tent!
Experience the healing effect of outdoor bathing with your own private Dutchtub original from Weltevree®. This iconic wood-fired hot tub is a true design classic.
While enjoying an aperitif from the honesty bar, light the wood fire to heat up the bath. Once at temperature (± 38 °C), you can lower yourself into the water.
Close your eyes and listen to the sounds of nature around you!
#relax